Learning how to budget allowed us to start our journey toward financial independence. It gives us a format where we can track our expenses and savings. It helps us talk about our money habits and evaluate if we need to realign them with our goals. Without a budget, none of our other money wins would be possible. The best budget planner should help you do the same.
But, I also know first-hand how intimidating it can be to write your first budget. Luckily, there are a ton of great budget planners and budget apps out there. Not only will they help you get started — they'll help you stay organized and on the right track for the long-term.
Why do you need a budget planner?
Having a budget means taking control of your money instead of letting your money happen to you.
In order to do that, you need to make decisions before you spend your money instead of on the fly. A good budget planner can help you do just that: Plan your money.
What should you look for in a budget planner?
Depending on your budgeting style, the best budget planner for you is going to vary.
For example, if you use the envelope budgeting system, you may want your budget planner to include actual envelopes.
If you're the type of budgeter who piles up receipts only to log them once or twice a month, you're going to want a binder with pockets to store all that extra paper.
There are even budgeting planners that account for your emotional needs. But whichever you choose, it's important to make sure your budget planner includes the bare-bones structure necessary to manage your money successfully. The best budget planners will give you space to:
Track your income.
Set financial goals.
Track debt and savings.
Track your bills and expenses.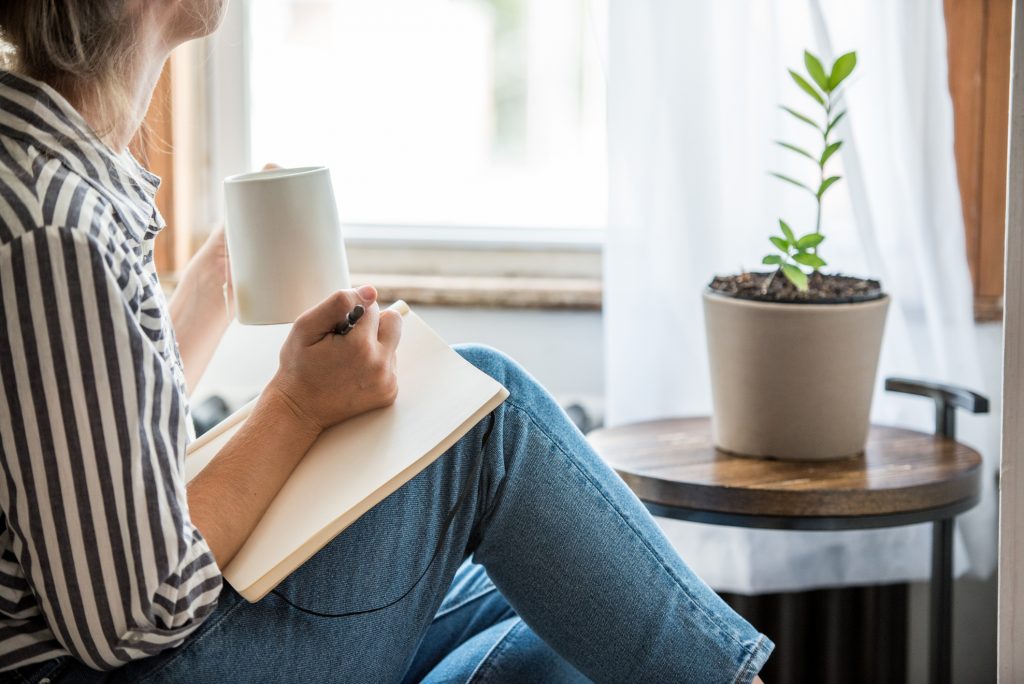 What's the best budget planner?
The best budget planner depends on your experience level, goals and budgeting style. Today we'll cover the best budget planners for beginners, Amazon shoppers and digital budgeters.
I participate in the Amazon Services LLC Associates Program, an affiliate advertising program that allows me to earn a small kickback for linking to Amazon.com and affiliated sites. Affiliate links are present for some of the planners below.
The Best Budget Planners for Beginners
When you first start budgeting, there can be a lot to work through. There are products out there that make the entire process less intimidating.
Bravely Budgeting Workbook
The Bravely Budgeting Workbook comes with:
An expense tracking spreadsheet.
The Bravely budgeting spreadsheet template.
An eight-chapter guide to help you on your budgeting journey.
The workbook helps you establish your larger goals and values off the bat. Then, it helps you decide if your spending matches those goals and values.
While that may sound like a daunting process, it's a necessary one if you want to make real progress on your financial behaviors. The workbook is encouraging throughout the entire process, even including a column for 'Reasons I'm Still Awesome' when you make a mistake.
Pros
Cons
-Includes workbook to help you through goal setting and the important emotional parts of budgeting.
-Pre-built budgeting spreadsheet template included.
Expense tracking worksheet included.
-This is not a physical product. You will have to print and/or be comfortable budgeting with a computer.
Erin Condren Budget Planner
Erin Condren has a very popular line of planners, ranging from topics like lesson planning and general life scheduling all the way through to subjects like wedding planning and — you guessed it — budget planning.
This budget planner includes pages for:
Bill tracking.
Tracking your spending.
Debt tracking.
Savings goals.
Month-at-a-Glance calendar.
It will serve you for 12 months before it runs out of pages. It does have one pocket in the back to store receipts or bills.
If you're a big notetaker, this may not be the best budget planner for you. It is compact and doesn't have a lot of room in the margins.
Pros
Cons
-Inspirational quotes sprinkled throughout.
-Built-in pocket to store cash or receipts.
-Small enough to bring on-the-go.
-This budget planner is compact.
-There's not a lot of space for notes.
-Not super durable.
Best Budget Planners on Amazon
If you're trying to take advantage of that Prime shipping, here are the best budget planners you can find on Amazon.
Clever Fox Budget Planner
Clever Fox makes all kinds of planners, tracking everything from your daily schedule down to your fitness routine. One of its most popular planners is its budget planner.
The Clever Fox Budget Planner is comprehensive, providing you with pages not only for setting your goals, but also for outlining the skills you will need to achieve them. It also includes all the standard budgeting tools you need to make your efforts successful:
Budgeting.
Bill tracking.
Savings tracker.
Debt tracker.
Seasonal savings tracker.
Annual goal tracking pages.
The Clever Fox Budget Planner comes in an array of cute colors. It will last you twelve months with its no-bleed paper and motivating stickers. Plus, Clever Fox has listened to customer feedback, releasing a version of the planner that has lay-flat pages.
Pros
Cons
-Spiral-bound, lay-flat pages now available.
-No-bleed paper.
-Comprehensive budgeting tools.
-Section dedicated to one-time expenses, like holiday gifts.
-Pages do not lay flat if you order a planner with the original binding.
Busy Bee Budget Planner
There are so many different ways to budget. You might use the zero-sum budget or the 50/30/20 rule. Or, you may use an envelope budget.
The Busy Bee Budget Planner is built with the envelope budgeter in mind. It comes with many of the same features as the other budget planners on this list:
Annual financial goal setting.
Savings log.
Expense tracker.
Debt tracker.
Budget planning for twelve months.
Stickers to remind you of due dates on your bills.
It also comes with physical envelopes, which will allow you to divvy up your cash according to the envelope budgeting method. However, there are only three of them, which means you'll have to add more of your own envelopes if you have more than three spending categories in your budget.
Pros
Cons
-Envelopes for envelope budgeting.
-Comprehensive budgeting tools.
-Only 3 envelopes are included.
Budget Binder by Reminder Binder
If you want to store receipts, bills or other financial paperwork with your budget, you'll want to find a budget planner with pockets. That way you'll have somewhere to store everything together.
The best budget planner with pockets is the Budget Binder by Reminder Binder. It gives you a small amount of space for:
Setting annual and monthly goals.
Logging income.
Tracking expenses.
Recording savings.
Recording detailed information about your financial accounts.
Calendar pages complete with stickers to remind you when bills are due.
What makes this planner shine, though, are its glorious pockets. In the wide pockets, you'll be able to store receipts, notes or anything else pertaining to your budgeting goals.
Pros
Cons
-Substantial pockets for storing receipts or bills.
-Ability to record your financial account information.
-The total number of allowable budget line items is somewhat limited.
Limitless Mindset Budget Planner
The Limitless Mindset Budget Planner covers a lot of bases. It allows you to complete all the functional parts of budget planning, including pages for:
Income tracking.
Debt tracking.
Logging savings.
Bill tracking.
It also comes with stickers to serve as reminders for different bills and financial goals. This budget planner does include envelopes, but there are only enough to cover three budget categories. It scores points for having a front and back pocket, but the pockets are not as large as those in the Budget Binder by Reminder Binder.
The best part about the Limitless Mindset Budget Planner is that you can use it for two years rather than the standard one. Plus, it has a durable, leather cover so it will actually last for the full 24 months.
Pros
Cons
-Durable cover.
-Envelopes for envelope budgeting.
-Budget planning capabilities for 2 years.
-Small pockets for storing cash or receipts.
-Only 3 envelopes are included.
Our top pick for the Best Budget Planner of 2020
Even if you're not a newbie budgeter, there are odds you haven't dealt with your money baggage. Those stories and ideas about money may be subconsciously affecting your financial behavior.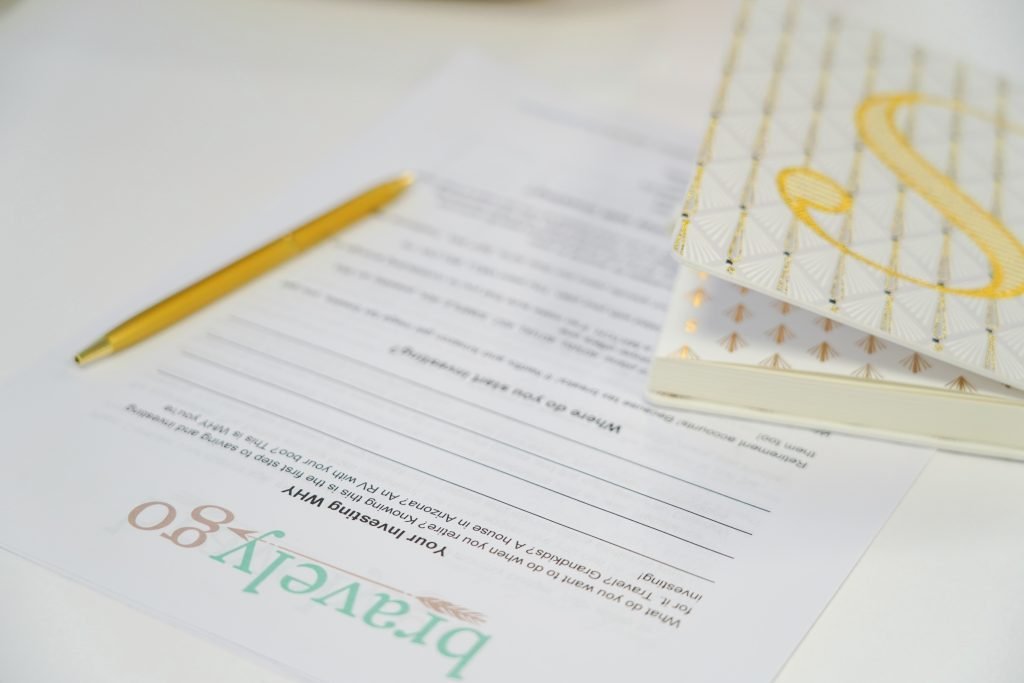 For that reason, we dub the Bravely Budgeting Workbook as the best budget planner for 2020. Not only does it help you figure out the decimals and cents; it helps you face those emotional roadblocks that may be holding you back even after you've figured out the numbers.
What's the best budget planner app?
If you're looking to go even more digital with your budget planning, there are plenty of apps up to the task. Some of them can even be automated, using your banking statements to pull the numbers so you don't have to enter them manually.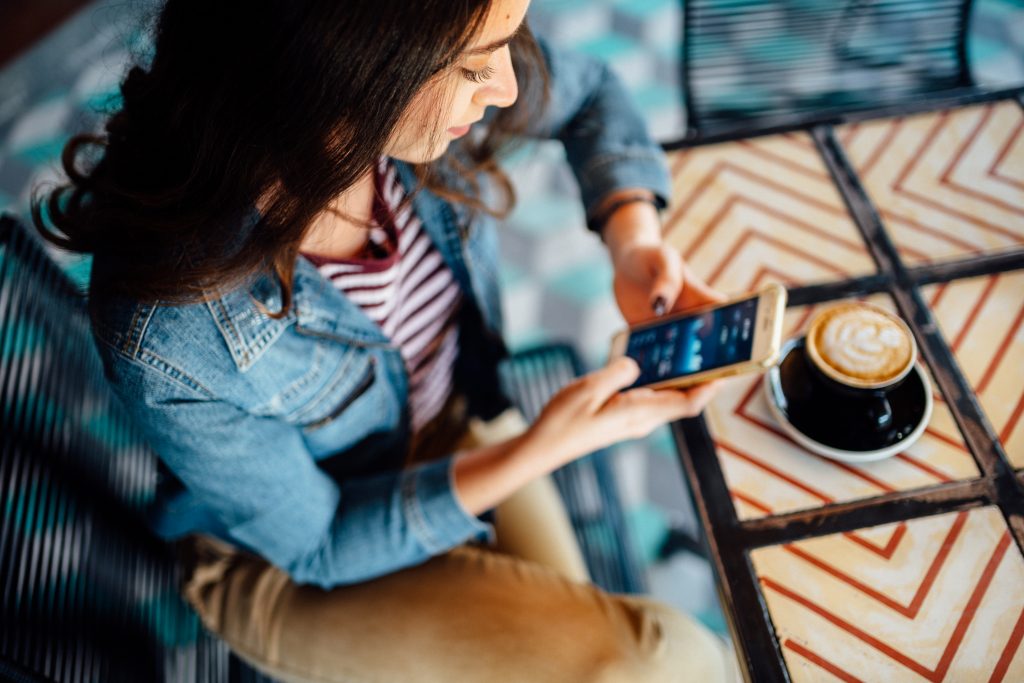 Mint
Mint is one of the oldest and most popular budget planner apps. It pulls your financial information directly from your banks and any linked accounts. It is a free-to-use platform, which is one the reasons we love it.
We use Mint for tracking our expenses, but you should know that in recent years it has gained a reputation for placing its advertising services above user experience. If you can ignore some ads, then this could the the best budget planner app around.
You Need a Budget
You Need a Budget (YNAB) runs on the concept that you should be planning one month ahead. It is not as hard to get a month ahead as you may think and YNAB offers many different workshops to help you get there.
You will give every dollar a job using this budget planner app. This type of planning works efficiently if you've already got today's expenses covered.
YNAB does come with an annual fee of $84, but it offers free memberships to students.
Personal Capital
Personal Capital is a well-rounded budget planner app. On top of expense tracking and monthly budgeting, you'll be able to keep an eye on your investments and how they fit into your big picture with this budget planning app.
The budgeting app is free, but if you engage Personal Capital's wealth management services there will be fees.
Wally
Wally is a budget planner app that lets you get a little more social. You can tag friends on purchases and upload images — all while getting your structural budgeting needs met. Wally syncs with your bank accounts and is free, but if you want extras like foreign currency conversion, expanded budgeting categories and export capabilities, there is a fee of $1.99/month.
EveryDollar Budget App
EveryDollar is Dave Ramsey's budgeting app, which also features the concept of giving every dollar a job. If you input all your income and expenses manually, it is free. However, if you want to link your bank accounts you'll need to get EveryDollar Plus. The annual fee is $129.99 and includes access to Ramsey's Financial Peace University. (If you aren't into Dave Ramsey, this is not the budget app for you)
The Bottom Line with Budget Planners
At their core, the best budget planners all help you do the same thing: Track your expenses, plan your financial goals, and plot out a path to achieve them.
The best budget planner is going to vary from person to person. Your family situation, budgeting style, and experience will all determine which one will work for you.